All prices are in Canadian dollars.
Introduction to Supply Chain Mapping
Date:
Nov 09, 2021 - Nov 10, 2021
Time:
9:00 AM (CST)
Location:
Online
MB
---
OVERVIEW
Supply chain mapping is a valuable tool to increase your understanding of supply chains and supply chain management (SCM). Supply chain mapping clarifies the strategic and integrative nature of SCM. Supply chain maps are inherently cross-functional and inter-organizational. Mapping is an important analytical tool in process management and strategic SCM. A good supply chain map clearly identifies critical parties or members of the supply chain, relationships among these members, and activities that need to be performed. Mapping is often the first step in more detailed supply chain analysis, e.g., supply chain mapping can be a useful tool to support strategic supply chain decisions in areas such as cycle time reduction and supply chain risk evaluation and management (SCREAM). In this seminar, participants will learn about the purposes of supply chain mapping, various characteristics of supply chain maps, and challenges in creating useful supply chain maps. Participants will also begin to create supply chain maps in the context of their organizations.
KEY OUTCOMES
By attending this seminar, participants will be able to:
Compare and contrast supply chain and process mapping.
Answer the question: What is a supply chain map?
Understand a variety of purposes of supply chain mapping.
Explain, using words and diagrams, the characteristics of supply chain maps.
Describe benefits and challenges of supply chain mapping.
Create a supply chain map for your organization.
Identify problems or improvement opportunities on your supply chain map.
CPD
5 Credits
PRICES
$425 Members | $495 Non-members
DATES & TIMES
Tuesday & Wednesday,
Nov. 9-10, 2021
9:00 a.m. - 12:00 p.m. CT
PRE-REQUISITES
N/A

DO YOU RESIDE IN BRITISH COLUMBIA?
Register HERE
DO YOU RESIDE IN ALBERTA?
Register HERE
DO YOU RESIDE IN SASKATCHEWAN?
Register HERE
DO YOU RESIDE IN THE NORTHERN TERRITORIES?
Register HERE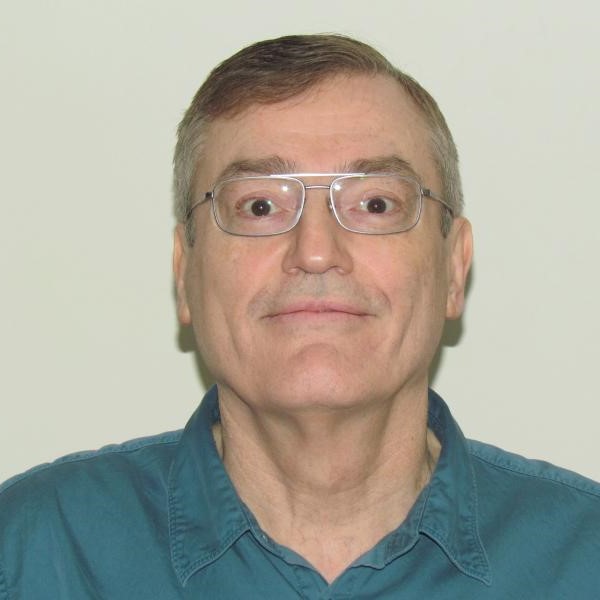 Paul D. Larson
Paul D. Larson, Ph.D., was Head of the SCM Department and Director of the Transport Institute from 2005 to 2011. From 2006 to 2009, he led a curriculum development team, creating the new C.P.P. accreditation program for the Purchasing Management Association of Canada (PMAC), which has since merged with Supply Chain Logistics Canada to become the Supply Chain Management Association (SCMA) and now Supply Chain Canada. The Institute for Supply Management (ISM), under its former name, National Association of Purchasing Management (NAPM), funded Dr. Larson's doctoral dissertation, which earned the 1991 Academy of Marketing Science/Alpha Kappa Psi award. Paul has published more than 50 articles in the leading SCM journals, and has made numerous presentations at academic and practitioner conferences. In 2012, working with the Greater Toronto Leadership Project, he wrote Supplier Diversity in the GTA: Business Case and Best Practices. Dr. Larson serves on the Editorial Review Boards of Journal of Business Logistics, Journal of Supply Chain Management, International Journal of Physical Distribution & Logistics Management, and the Journal of Humanitarian Logistics & Supply Chain Management. Larson's current research interests are supplier diversity, supply chain sustainability, and supply chain risk management, with special reference to the COVID-19 pandemic. From 1979 to 1981, he worked with the Ministry of Cooperatives in Fiji, as a United States Peace Corps Volunteer. In early February 2012, he stood at Uhuru peak, Tanzania, the highest point in Africa, as a climber with the CARE Canada Kilimanjaro expedition.
Refund Policy
Registrants will receive a full refund for courses cancelled by Supply Chain Canada, Manitoba Institute.
Registrants who have received written acceptance into a course and provided written notice to Supply Chain Canada, Manitoba Institute of their withdrawal from the course 14 days prior to the first day of class, will be provided with a full refund. After 14 days, refunds will not be granted.
If you would like to withdraw from a course please send an e-mail to info.mb@supplychaincanada.com. You are required to inform the Manitoba Institute of your intent as soon as possible. Clearly state your intention to withdraw and provide authorization for us to proceed.
To begin, please enter your email address below.
Should you not be able to complete the form in one sitting, any information you have entered will be saved and your form will continue from where you left off when you return.

By entering your email you are giving your consent to be contacted electronically by Supply Chain Canada on matters regarding the event and your registration/enrollment.