All prices are in Canadian dollars.
Supply Chain Analytics for Business Results
Date:
Nov 02, 2021 - Dec 02, 2021
Time:
11:00 AM (CDT)
Location:
Online
MB
---
OVERVIEW
The Supply Chain Analytics for a Business Results is a 20-hour live, virtual, and practical training delivered by Dr. Prashanth H Southekal (profile below), Managing Principal of DBP-Institute. This training will equip participants with key data analytics concepts and skills across Supply Chain and Data analytics domains. Dr. Southekal has trained over 2000 professionals world over for organizations such as SAS-Institute (Canada), Suncor Energy (Canada), DataVersity (US), University of Calgary (UoC, Canada), IE Business School (Spain), Supply Chain Canada, SP-Jain School of Management (India), NTPC (India), Riversand Technologies (US), GAIL (India) and Plains Midstream (Canada).
Sessions & Topics:
| | |
| --- | --- |
| Session 1: Introduction to Supply Chain Analytics | Session 6: Predictive Analytics |
| Session 2: Business Data and IT Systems | Session 7: Essentials of Machine Learning |
| Session 3: Exploratory Descriptive Analytics | Session 8: Prescriptive Analytics |
| Session 4: Associative Descriptive Analytics | Session 9: Data Visualization |
| Session 5: Inferential Descriptive Analytics | Session 10: Data Products & Wrap-up |
CPD
10 Credits
PRICES
$950 Members | $1100 Non-members
DATES & TIMES
Tuesdays & Thursdays
Oct. 2 - Dec. 2, 2021
11:00 a.m. - 1:00 p.m. CT
PRE-REQUISITES
N/A
DO YOU RESIDE IN BRITISH COLUMBIA?
Register HERE
DO YOU RESIDE IN ALBERTA?
Register HERE
DO YOU RESIDE IN SASKATCHEWAN?
Register HERE

DO YOU RESIDE IN THE NORTHERN TERRITORIES?
Register HERE
KEY OUTCOMES
By attending this seminar, participants will be able to:
Learn real life examples on how data analytics can be applied to various areas of supply chain from transportation, facilities, inventory, information, and procurement.
Understand Data Analytics, Business Data and Business Systems in the context of Supply Chain Management (SCM).
Learn key strategies to acquire quality data for Data Analytics in SCM.
Apply Data Analytics techniques, derive insights, interpret the results, and communicate the insights derived to senior management and stakeholders.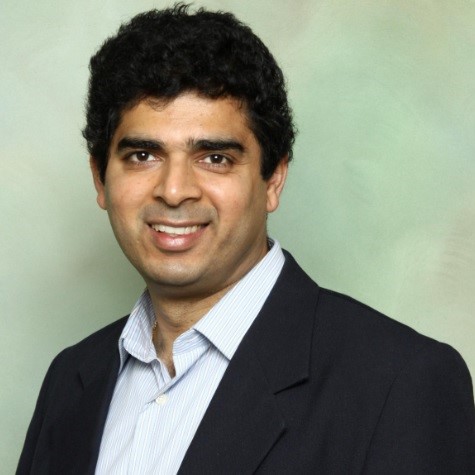 Dr. Prashanth Southekal
Prashanth Southekal is the Managing Principal of DBP-Institute, a data and analytics consulting and education firm. He has consulted for over 75 organizations including Shell, Apple, P&G, and GE. Dr. Southekal is a published author of two books and a contributing writer on data, analytics, and machine learning in Forbes.com, CFO. University and FP&A Trends. Apart from his consulting pursuits, he has trained over 2,500 professionals world-wide in data and analytics, and he is also an Adjunct Professor of Data Analytics at IE Business School (Madrid, Spain). He has a PhD from ESC Lille (FR) and MBA from Kellogg School of Management (US). He lives in Calgary, Canada with his wife Shruthi, daughter Pranathi, son Prathik, and a high energy Goldendoodle dog Kanya. Outside work, Prashanth pursues juggling and cricket.
Refund Policy
Registrants will receive a full refund for courses cancelled by Supply Chain Canada, Manitoba Institute.
Registrants who have received written acceptance into a course and provided written notice to Supply Chain Canada, Manitoba Institute of their withdrawal from the course 14 days prior to the first day of class, will be provided with a full refund. After 14 days, refunds will not be granted.
If you would like to withdraw from a course please send an e-mail to info.mb@supplychaincanada.com. You are required to inform the Manitoba Institute of your intent as soon as possible. Clearly state your intention to withdraw and provide authorization for us to proceed.
To begin, please enter your email address below.
Should you not be able to complete the form in one sitting, any information you have entered will be saved and your form will continue from where you left off when you return.

By entering your email you are giving your consent to be contacted electronically by Supply Chain Canada on matters regarding the event and your registration/enrollment.