All prices are in Canadian dollars.
Project Management Fundamentals
Date:
Oct 27, 2021 - Oct 27, 2021
Time:
9:00 AM (CDT)
Location:
Online
MB
---
OVERVIEW
Project management isn't just for construction engineers and military logistics experts anymore. Today, in addition to the regular duties of your job, you are often expected to take on extra assignments, and to get that additional job done well, done under budget, and done on time.
This one-day seminar is not intended to take participants from a supervisory or administrative position to that of a project manager. However, these topics will familiarize them with the most common terms and practices in terms of working on projects.
Covered Topics
| | |
| --- | --- |
| Defining projects and project management | |
| The role of a project manager | |
| How can projects help me? | |
| | |
| | |
KEY OUTCOMES
By attending this seminar, participants will:
Desbribe what is meant by a project
Explain what project management means
Identify benefits of projects
Identify the phases of a project's life cycle
Sell Ideas and make presentations related to pitching a project
Prioritize projects
Begin conceptualizing your project, including goals and vision statement
Use project planning tools
Contribute to creating a Statement of Work
CPD
5 Credits
PRICES
$425 Members | $495 Non-members
DATE & TIME
Wednesday, Oct. 27, 2021
9:00 a.m. - 5:00 p.m. CT
PRE-REQUISITES
N/A
DO YOU RESIDE IN BRITISH COLUMBIA?
Register HERE
DO YOU RESIDE IN ALBERTA?
Register HERE
DO YOU RESIDE IN SASKATCHEWAN?
Register HERE
DO YOU RESIDE IN THE NORTHERN TERRITORIES?
Register HERE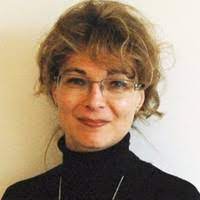 Alexandra Cristea
Alexandra (Alex) Cristea has over 25 years of experience in the private and public sectors. Alex worked in progressive leadership roles in quality control services, overseeing operations across North America, as Project Manager in the financial industry, and as Procurement Director with Manitoba Liquor and Lotteries Corporation. In addition, Alex served on the Supply Chain Management Association (Manitoba) Board of Directors and volunteered with the Project Management Institute. She has been an instructor with PACE at the UofW since 2019, where she primarily teaches Project Management courses.
Refund Policy
Registrants will receive a full refund for courses cancelled by Supply Chain Canada, Manitoba Institute.
Registrants who have received written acceptance into a course and provided written notice to Supply Chain Canada, Manitoba Institute of their withdrawal from the course 14 days prior to the first day of class, will be provided with a full refund. After 14 days, refunds will not be granted.
If you would like to withdraw from a course please send an e-mail to info.mb@supplychaincanada.com. You are required to inform the Manitoba Institute of your intent as soon as possible. Clearly state your intention to withdraw and provide authorization for us to proceed.
To begin, please enter your email address below.
Should you not be able to complete the form in one sitting, any information you have entered will be saved and your form will continue from where you left off when you return.

By entering your email you are giving your consent to be contacted electronically by Supply Chain Canada on matters regarding the event and your registration/enrollment.