All prices are in Canadian dollars.
IT Procurement and Related Contracting
Date:
Oct 18, 2021 - Oct 26, 2021
Time:
10:00 AM (CDT)
Location:
Online
MB
---
OVERVIEW
Information Technology (IT) procurement can be highly complex, covers a broad range of IT acquisitions and is often associated with a relatively high failure rate. Whether you are procuring off-the-shelf software or a customized IT system/software, this interactive 2-day course will provide you with strategies to improve your IT procurement and contracting practices and avoid the most common pitfalls.
Part 1 – IT Procurement

The first part of this seminar will provide valuable lessons learned, address challenges, pitfalls and risks, and illustrate using research studies and other sources why many IT procurements fail. This seminar will provide a review of basic IT terminology and procurement methodology with a focus on what can work well in IT procurement. You will also learn multiple strategies for IT procurement success such as building the right team, use of a needs analysis, drafting a statement of work, due diligence and containing maintenance costs.
Part 2 – Selected IT Contracting Basics
The second part of this seminar will cover some of the fundamentals of IT software contracting, provide a simplified contractual framework, review the negotiation of various IT contractual clauses and provide some other strategic contracting tips.
If you want to address ways to improve IT procurement in your organization and to start understanding IT contracting, whether in the public or private sector, this seminar including interactive exercises will have something to offer you.
KEY OUTCOMES
By attending this seminar, participants will:
IT procurement – What is it?
Understand the challenges and key pitfalls in IT procurement
Why do so many IT projects fail?
Basic Terminology
Plan effectively to improve your IT procurement
RFx Continuum
Explore strategies for success, such as: IT needs analysis, Use and development of a Statement of Work, Use of cyber liability insurance, certifications and standards.
Change Management
Moving your procurement process to contract, examine strategies such as negotiation and best and final offer (BAFO)
Overview of a simplified IT contractual framework
Negotiating various contractual clauses
Contracting tips
Cloud Computing
SaaS v. On-Prem Software Agreements
Migration from On-Prem to cloud considerations
Using a network agreement as part of the transaction
Transitions During a Crisis/Covid-19
IT Transactions During a Crisis/Covid-19
Considerations after signing the contract
CPD
10 Credits
PRICES
$725 Members | $795 Non-members
DATES & TIMES
Oct. 18-19, & 25-26, 2021
10:00 a.m. - 2:00 p.m. CT
PRE-REQUISITES
N/A

DO YOU RESIDE IN BRITISH COLUMBIA?
Register HERE
DO YOU RESIDE IN ALBERTA?
Register HERE
DO YOU RESIDE IN SASKATCHEWAN?
Register HERE
DO YOU RESIDE IN THE NORTHERN TERRITORIES?
Register HERE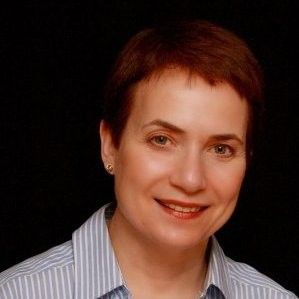 Debby Shapero Propp
Debby Shapero Propp is a commercial lawyer with a focus on procurement, technology and health law and has provided legal services in the private, public and broader public sectors for over 25 years. Debby both provides advice on challenging procurement initiatives and major group procurements and develops and implements procurement processes and related agreements. Debby acts for her clients in major technology acquisitions and negotiations for both traditional and emerging technologies.
Debby is a seasoned and dedicated public presenter and instructor and regularly teaches across Canada. Drawing on her experience working both with a wide range of clients and as in-house counsel, over the last number of years Debby has developed practical and well-received professional development seminars that are being presented across Canada for private, public and broader public organizations. Debby also regularly writes for Canadian publications. Debby has been recognized as one of the 100 Influential Women in Canadian Supply Chain™ and is the only recipient in the Legal Services Category (https://scma.com/en/news/international-womens-day-2019).
Debby is a founding and active member of the Health Lawyer Network, which provides a broad range of legal and educational services. For more information about Debby, you can visit her website at www.shaperopropp.ca or contact her at debby@shaperopropp.ca.
Refund Policy
Registrants will receive a full refund for courses cancelled by Supply Chain Canada, Manitoba Institute.
Registrants who have received written acceptance into a course and provided written notice to Supply Chain Canada, Manitoba Institute of their withdrawal from the course 14 days prior to the first day of class, will be provided with a full refund. After 14 days, refunds will not be granted.
If you would like to withdraw from a course please send an e-mail to info.mb@supplychaincanada.com. You are required to inform the Manitoba Institute of your intent as soon as possible. Clearly state your intention to withdraw and provide authorization for us to proceed.
In Partnership With

To begin, please enter your email address below.
Should you not be able to complete the form in one sitting, any information you have entered will be saved and your form will continue from where you left off when you return.

By entering your email you are giving your consent to be contacted electronically by Supply Chain Canada on matters regarding the event and your registration/enrollment.